Style guide for Schwab Advisor Portfolio Connect
In 2016, I created a living style guide to make the production process smoother of a dynamic financial platform.
Tool to unify design efforts
When the client requested a demo of the product for an internal Schwab meeting to review the capabilities of the product, the team referenced the style guide while they pivot into rapid prototyping mode.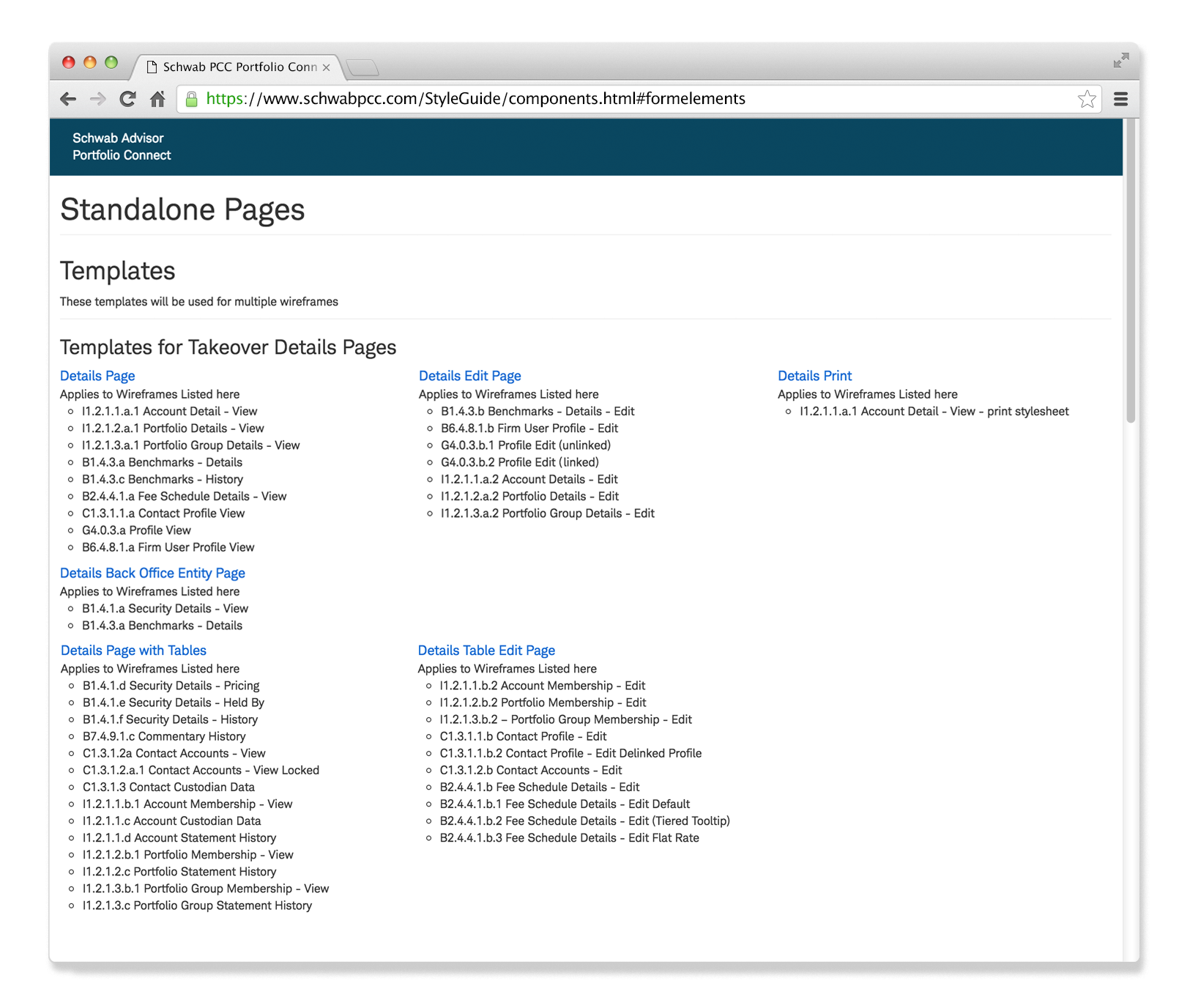 static templates led to confusion
Although the project was already a year underway, only static templates were used as guidance for the implementation team, yet the developers were consistently requesting guidance to help implement features.
simplify the design language
In the process, I interfaced with the product design lead to ensure consistency. We collaborated to simplify and extend the design language, and I provided visual design feedback. We narrowed 135 existing colors down to 49 to help unify the product.